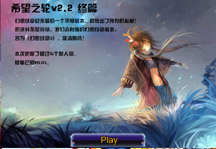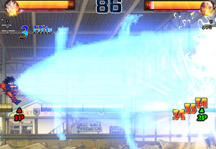 Anime Battle 2.2 after a huge update is one of the biggest crossover anime fighting game. With new 17 heroes, the game currently has 75 playable characters! Choose your favorite hero and fight for the title of the strongest warrior!
All the most powerful legends from various anime were gathered in one place. Goku, Vegeta, and Gotenks join the game as representatives of the great Saiyans from Dragon Ball Z. Boruto joined Naruto, Sasuke, Kakashi, and many other Shinobi well known from Naruto and Naruto Shippuden series. Soul Society from Bleach has sent their best captains, accompanied by Ichigo and Ulquiorra. There are many other interesting warriors like Natsu from Fairy Tail, Kenshin Himura from Rurōni Kenshin, or Inuyasha from anime with the same title. Each character has unique attributes and skills. Regardless of what the gameplay you prefer, you'll find something for yourself here.
Anime Battle offers several different game modes in which you can test your skills against the AI computer. You'll fight with other heroes and powerful bosses in many familiar places like Konoha Village or Soul Society. The game also contains an exciting two player mode. You can play with your friend on one desktop computer using one keyboard. Check which of you is a better fighter or play against computer AI in co-op mode. If you need some practice, you can train in the Training section.
Your character can move left and right ( A D ), block enemy attacks ( S ), attack with basic skills ( J ), and special attacks ( U I O ), jump ( K ), and use dash ( L ). Combine different skills to perform deadly combos. During the fight, press ENTER to pause or ESC to back to the menu. Unfortunately, the game doesn't allow you to change the key mapping. You can turn on and off music and sound in the Options menu.
This is the last edition of Anime Battle in this form. After several years of break, the developers decided to completely redesign the game and create new Anime Battle from scratch (Anime Battle 3.0).