Bandai Namco has published another screenshots of Goku (GT), the upcoming new DLC character for Dragon Ball FighterZ. The new images show Goku on Shenron, which is probably his intro before the fight. We also have another screenshot showing his Super Spirit Bomb and an attack using Power Pole. Thanks to the staff from grandpa Gohan, Goku - despite the small size - will have no problem with reaching the opponent.
The official website of the game has published stats of Goku GT, which looks as follows: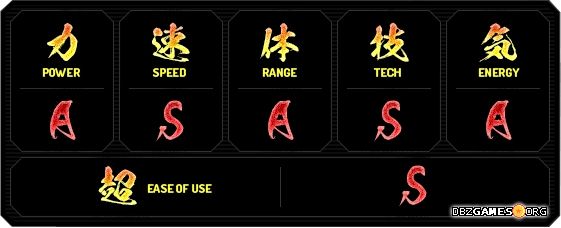 At the beginning of the Dragon Ball GT series, Goku was 47 years old. After winning the fight with Kid Buu, Goku decided to train Uub, and they tested their skills in the Hyperbolic Time Chamber. At that time, Emperor Pilaf and his faithful soldiers sneaked into The Lookout where all 7 Dragon Balls were gathered. Pilaf summoned Shenron and finally he could fulfill his wish. Unfortunately, at this moment Goku and Uub came back from their training and when Pilaf heard Goku's voice, he remembered how much he hated our favorite Saiyan and accidentally said that Shenron would transform Goku back into a child. And so it happened, but despite the change in age, Goku still had his skills.
Take a look at the new screenshots:
Dragon Ball FighterZ is a 2.5D fighting game that uses a three-vs-three team battle system. Developed by Arc System Works, has been released by Bandai Namco for PlayStation 4, Xbox One, and PC in February 2018. The game will be also released for Nintendo Switch on September 27, 2018 in Japan and on September 28 in Americas and Europe. You can find more information about Dragon Ball FighterZ in our Dragon Ball Video Games Encyclopedia.