The latest issue of V-Jump revealed new characters created by Akira Toriyama for Dragon Ball Legends, the recently announced new mobile game from Bandai Namco.
The young Saiyan in blue armor is Shallot and we've seen him before on key visuals from Bandai Namco. He plays a big role in Story Mode and he is a playable character in the game, which we can see in the video below.
The second character is Zaha, an alien-looking character with a sword. Unfortunately, at the moment there is no information who he is and what role he plays in the game. The mysterious hooded figure looks like Shallot in different clothes, but probably it's a different character (different voice actor than Shallot), or it's Shallot from another dimension /universe/timeline.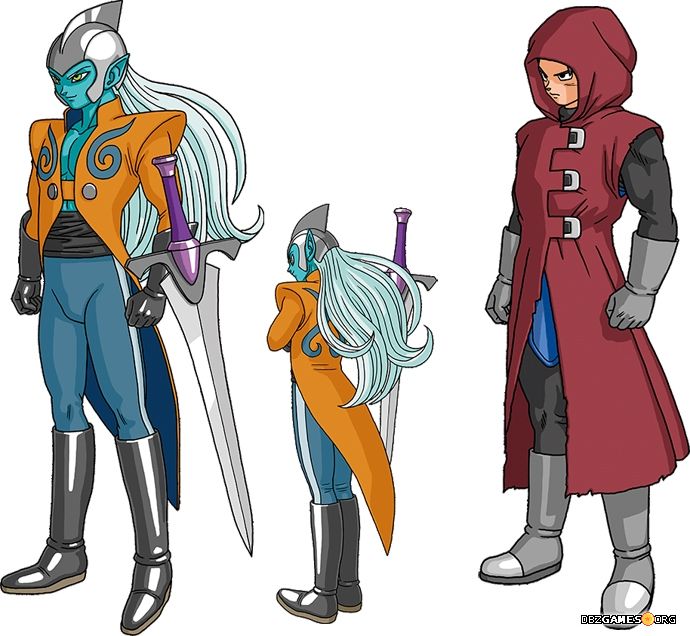 Bandai Namco also announced that the cards used in the game contain many features. You can see an example of a character card feature below.
The battle cards used in DRAGON BALL LEGENDS include tons of features!
Some characters' card designs change when tapped or held down! Finding out what features your cards hide is one of the highlights of DRAGON BALL LEGENDS!#DBLegends pic.twitter.com/Kub8aLeWBf

— DRAGON BALL LEGENDS (@DB_Legends) 19 kwietnia 2018
The game looks great, but we all know how 3D games can be exhausting for our smartphones. Bandai Namco presented a Screen Options in which we'll be able to tweak graphics quality and framerate in-game.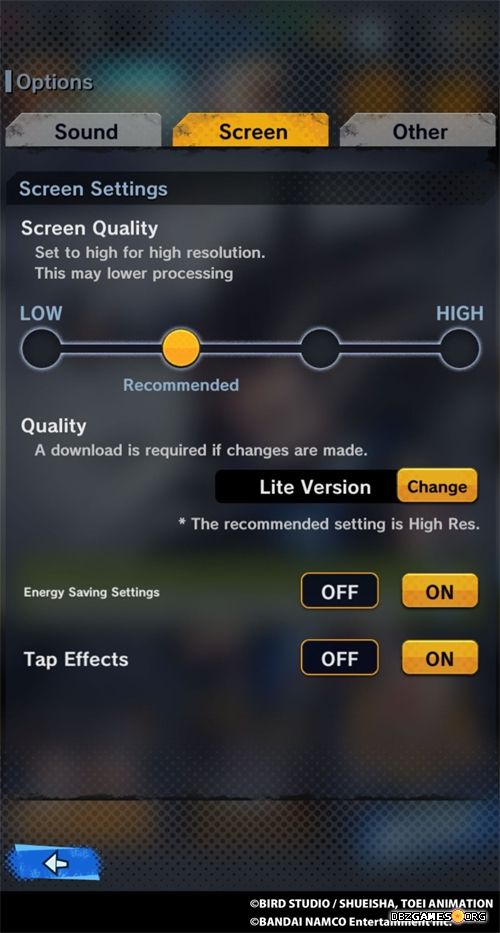 The worldwide official release of Dragon Ball Legends is expected this summer. More information about the game will come soon. You can also find all the news, graphics and video from the game on Dragon Ball Legends page in our Apps section.