A few days ago we published a video interview with Tomoko Hiroki, Producer of Dragon Ball FighterZ, in which we learned some details about the game. In another interview with Japanese site Ruliweb, Tomoko Hikori reveals few new secrets. Thanks to NeoGAF user raven777, you can read translated interview below.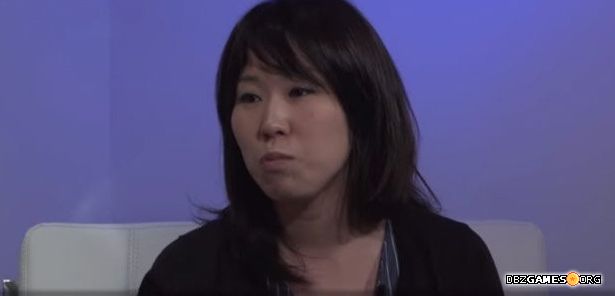 Q: What made you guys make this game?
A: Fans have been wanting 2D Dragon Ball game for long time. Also we feel fighting game is good fit for e-sports

Q: How many characters will be in the game?
A: I can't say right now… but we can't just have so many characters in fighting game. So we will decide on who will be fun to play, as well as the character's popularity in Dragonball.

Q: There was no 4K mention during Xbox One X announcement
A: Yeah but it will look better in Xbox One X and PS4 Pro

Q: What is different from other Dragon Ball games?
A: 3v3 system is the biggest difference. Using character change and assists. Also we were considering not only Dragonball fans, but fighting game fans.

Q: There was no kamehameha battle which was disappointing.
A: We are making very speedy game so we felt it wouldn't fit

Q: What is game development status?
A: We only have 6 characters shown so hard to say.. About 20% overall?

Q: It looks like using so many buttons and changing characters at same time looks difficult to do.
A: I am personally not that good, but looking at the dev team they are using assists first before changing character.

Q: How was game received?
A: Seems very well thanks to the visual quality of the game. People saying they are finally seeing animation quality game in 20 years made me happy.

Q: Who is your favorite character in Dragon Ball?
A: Gohan. I have 2 year old daughter and she loved Gohan as well. But I am making sure that doesn't affect game's balance lol

Q: How bout favorite character from anime?
A: I like female Super Saiyajin from currently airing super. As female myself, I feel I can relate to her.

Q: Is it possible to see characters from other Dragon Ball, like GT?
A: For that we will consider fan's feedback.
Dragon Ball FighterZ is a 2.5D fighting game that uses a three-vs-three team battle system that incorporates ultra high-speed battles and flashy moves that the Dragon Ball series is known for. The game is being developed by Arc System Works and will be released by Bandai Namco for PlayStation 4, Xbox One, and PC in early 2018.
Preorder (Digital Code) is available to PlayStation 4, Xbox One and PC players located in the United States via Amazon ($59.99 USD). Currently the delivery date is temporarily set to December 31, 2018 at 12:00 AM PST, but it'll change after announcing the official launch date.
Players will be able to take part in a closed beta before the end of this summer. We don't know yet the exact date, but it'll be announced soon. A closed beta will be held on PlayStation 4 and Xbox One.
You can find more information about Dragon Ball FighterZ in our encyclopedia.