The Super Guy in the Galaxy event has started in Dragon Ball Z Dokkan Battle (Global) and will end on June 29 (Thu) 22:59 PDT (21:59 PST).
Story

While Goku was dead and stayed in the Otherworld, a gang of mysterious galactic warriors had set their evil sights on the new World Tournament. Following Goku's steps to protect Earth from evil powers, Gohan is ready to fight the powerful galactic warriors with his awakened power! Prepare to fight along the side of Gohan!
Two Dokkan Awakenable characters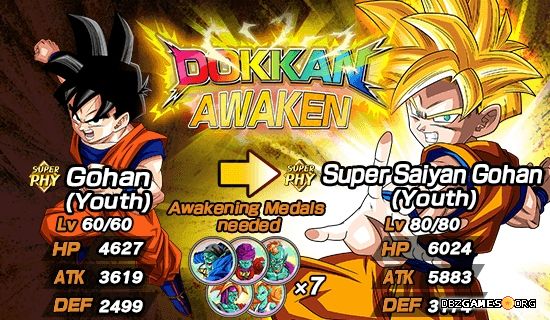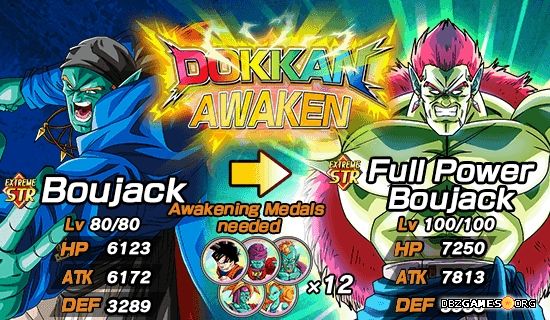 It's your chance to perform Dokkan Awakening on Grand Plan Gohan (Youth) R (Resolute Valor Super Saiyan Gohan (Youth) SR) and Galaxy's Most Evil Boujack SR (Full Strength Tremor Full Power Boujack [SSR]). The required Medals can be collected through clearing the stages of this event. Drop rates and items will differ according to stage and difficulty level. Remember that the character's level will be reset to 1 after Dokkan Awakening.
Clear Stage 9 Seriously Serious Fight and you'll have a chance to get Grand Plan Gohan (Youth) R. The first clear guarantees the drop and it can be obtained multiple times.
Get some money and experience
Clear Stage 10 The Greatest Challenge on one of the three difficulties and get 2 Dragon Stones (total of 6 Dragon stones). Defeat Hercule in the final stage to win prize Zeni. Defeat also Krillin, Yamcha, Piccolo and Tien to earn high experience points reward.
Note that event times in game are listed in Pacific Standard Time (PST) instead of Pacific Daylight Time (PDT)